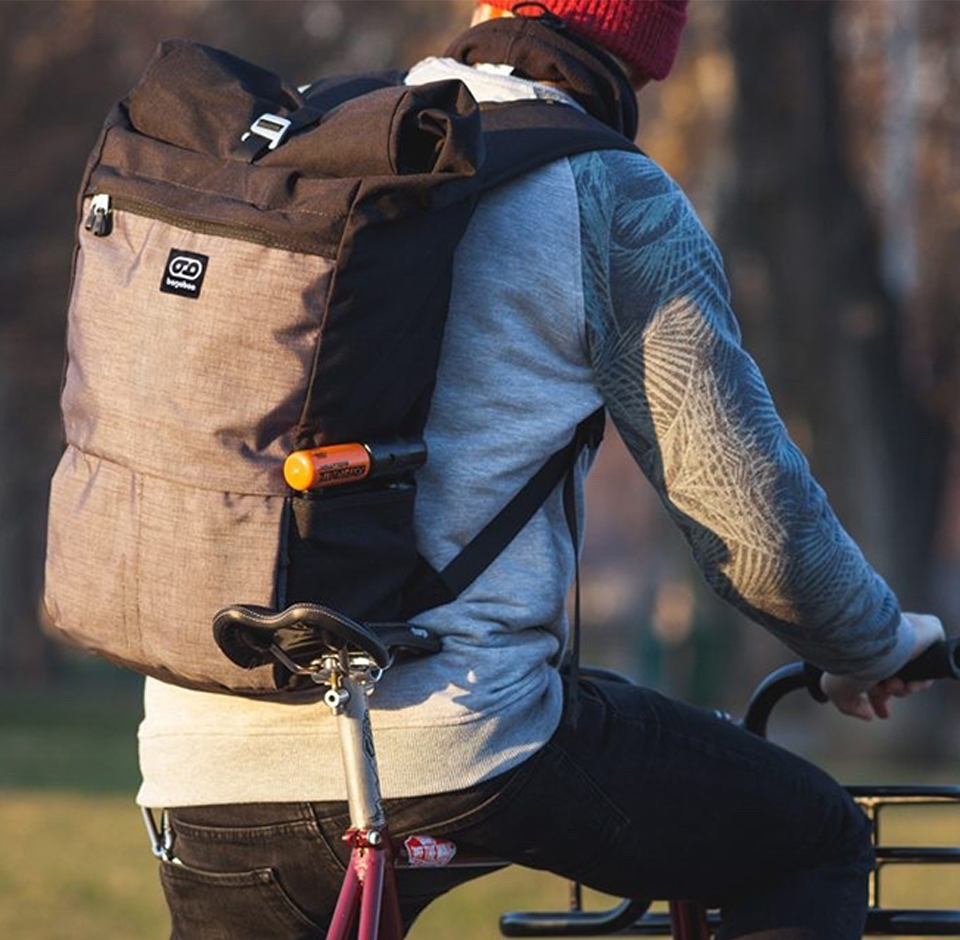 The Wander bag is a collaboration project between the Fixed Broz and Bagaboo bags. Fixed Broz was a small group of Budapest based fixed gear enthusiasts and we made this bag after their ideas in design and functionality.

During the design process we focused on practicality and comfort. Based on this, we created a lightweight, solid, modern bag with a lots of different functions. Speaking of commuting, hiking or a fast bike ride, this bag is a good choice.

There is a zipper on the back side of the bag which opens to a padded pocket for your laptop. Two small zipper pockets and one large zippered pocket with inner mesh dividers helps to distribute your tools and goodies. There's a dedicated place for your U-lock on the side of the bag, in a pocket with a velcro closure.
Inside the bag there is a mesh pocket with two slots so you got plenty of space to organize.