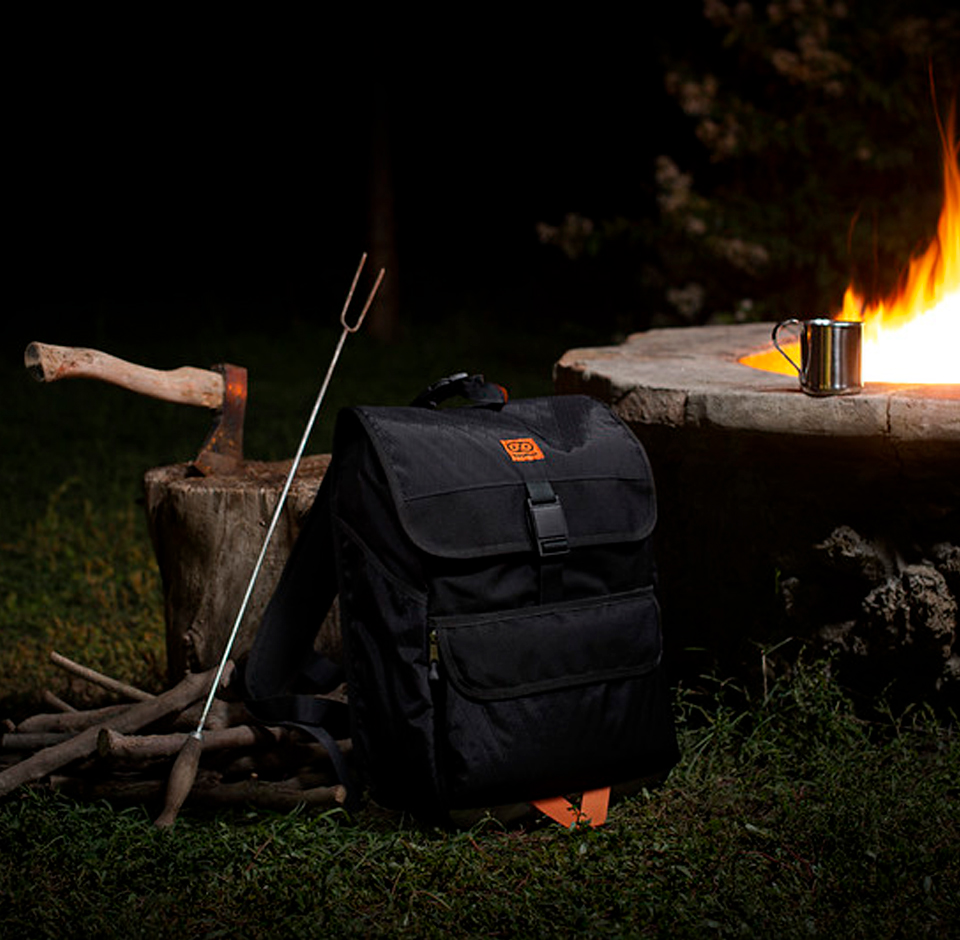 The Lizzy backpack is the answer to a commuter's needs – has lots of smart inside pockets for all the gadgets that you're carrying, has a dedicated and padded sleeve for the laptop, a U-lock holder, pocket for a water bottle, clip for your helmet.

The outer layer is military grade cordura and X-Pac. X-Pac is a ripstop and waterproof material, very lightweight and sturdy material, used for outdoor gear.
Inside is covered with a water repellent lightweight nylon, that comes in 2 colors – orange or grey. You have a dedicated laptop compartment in the bag and also there are 4 mesh pockets (2 slip, 2 with zippers) for small gadgets.

The grab handle opens up with a clip, you can attach your helmet here when not in use. There is a dedicated slip pocket outside for standard bicycle U-locks.
A reflective stripe and bike lamp holder helps you being visible during evening and night rides.
Design – JOINLAB – Juan DeLatorre