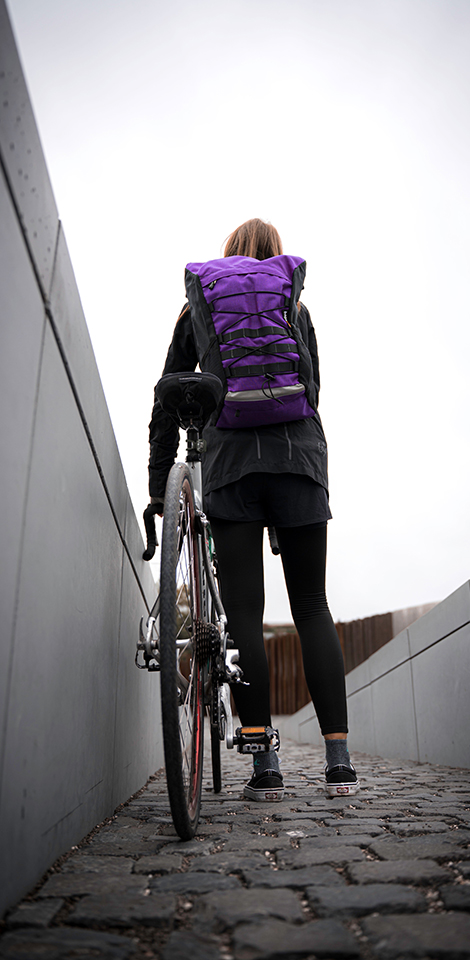 The Heckler backpack is a multi purpose urban commuter – it has a separate padded laptop storage (fits max. 40x30cm or 15.7"x11.8" laptops) at the back and plenty of smart smaller pockets for your essentials. This bag is constructed out of one layer CORDURA® material – so by default it is only water repellent. You can have an inner layer or waterproof layer as an extra option if you need enhanced waterproofness.
Horizontal zipper at the bag top allows you to reach its inside fast and comfortable way – and if you have something larger that will not fit from the top, there is a long zipper on the side of the bag for larger opening.
The back of the bag is 2 panels of an airflow material with ventillation in the middle of the back plus a grab handle at the top. Reflective stripe helps you remain visible during bad weather conditions.